Jeffrey A. Porter, CPA
Owner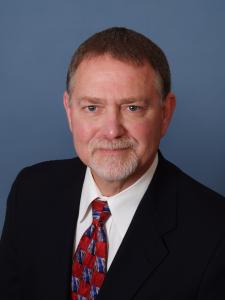 Phone 304-522-2553
Email
Loading Email...
Jeffrey A. Porter is the Founder and owner of Porter & Associates, CPA, a local firm in Huntington, West Virginia which concentrates in the providing of tax planning and business advisory services for small to medium sized businesses and high net worth individuals.
Mr. Porter has been active in the American Institute of Certified Public Accountants for over twenty-five years, serving as Past Chair of the Tax Executive Committee, Chair of the Tax Reform Task Force and an At-Large member of the AICPA Council. On behalf of the AICPA, he has testified before U.S. House of Representatives Subcommittees regarding the "Mobile Workforce State Income Tax Simplification Act of 2011" and "Adding to the Uncertainty: Small Business' Perspectives on the Tax Cliff" and before the U.S. Senate Committee on Finance on "Tax Fraud, Tax ID Theft and Tax Reform: Moving Forward with Solutions". He served on the Steering Committee for the AICPA National Tax Conference for twenty years and served as Chair of the Conference for over ten years. He is also a member of the West Virginia Society of Certified Public Accountants.
Mr. Porter is a frequent lecturer and has taught tax related continuing education for a number of state CPA societies, local and national firms and the AICPA National Tax Conference.
Mr. Porter holds a Bachelor's Degree in Business Administration from Marshall University and a Masters of Taxation from The University of Tulsa. He currently resides in Huntington, West Virginia where he is actively involved in many community related activities including: Past member-Board of Governors-Mountwest Community & Technical College; Treasurer of the Huntington Symphony Orchestra; Vice-Chair of the United Methodist Foundation of WV Board of Trustees; Past President of the Marshall University Alumni Association; Past Chair of the West Virginia Lottery Commission; Past-Chair of the West Virginia Volunteers in Mission; and participating in and leading Mission teams to Nicaragua, Russia, Honduras, Dominican Republic, Cuba, Alaska and disaster recovery teams to Mississippi.